Happy New Year 2014 to all from all members of the board of directors.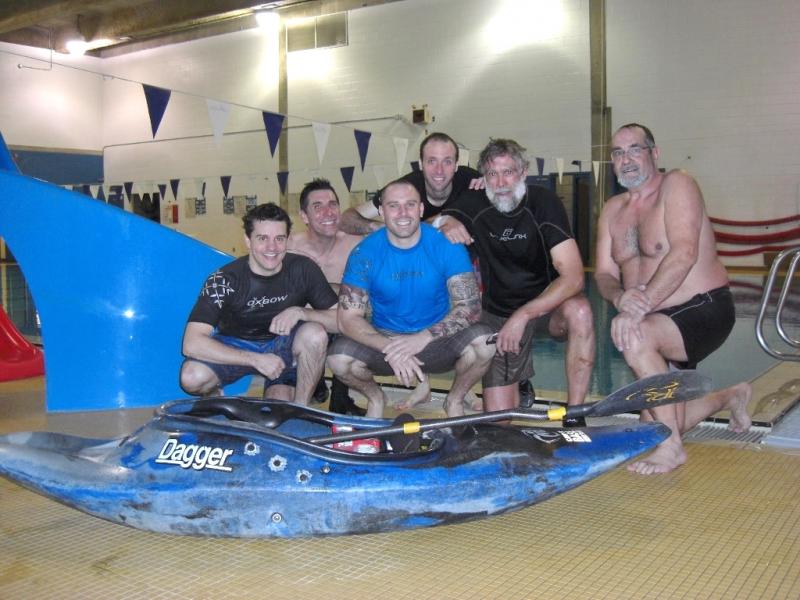 With the beginning of the New year, a lot of things are happening with the CA. Te CA is really active. Indeed, many of us are over active. Roger Filion our new Director of training, is full of energy and wander of the beaton track .
Many efforts have been made to increase the visibilty of the Club. Discussions with the journal "Espaces"are ongoing and seem encouraging, imagine a bimonthly print 70 000 copies. We have just completed a capsule with Patrice Bélanger and Étienne Boulay hosts of the show "Les testers" at VRAK TV The show will be released in fall 2014.
We curently have 2 groups of kayak pool, Thursday evening, reflecting the growing popularity of this pool activity. We are working on a project of visibility that would consist at organizing conferences in December and January wih specific themes using our members as leader or speaker, or using external speakers.
Pamphlets and paper-cutting for the promotion course at the pool were distributed in some key business including : MEC, La Cordée et Kayak Junky. Course enrollments in pool are very good now, it remains as of today only 14 spaces available for the first 4 courses. We're about to open a group for the fifth course pool.
A first for the Club, we gave an introductory training to a group of secondary V at the West Island College, in December. We are in discussion to renew the experience with a group of secondary IV for the month of April.
Other new board members fit into their roles. Thus, Gregory, our new treasurer, completed the tedious knowledge transfer with Melanie, including the integration of a computerized bookkeeping system.